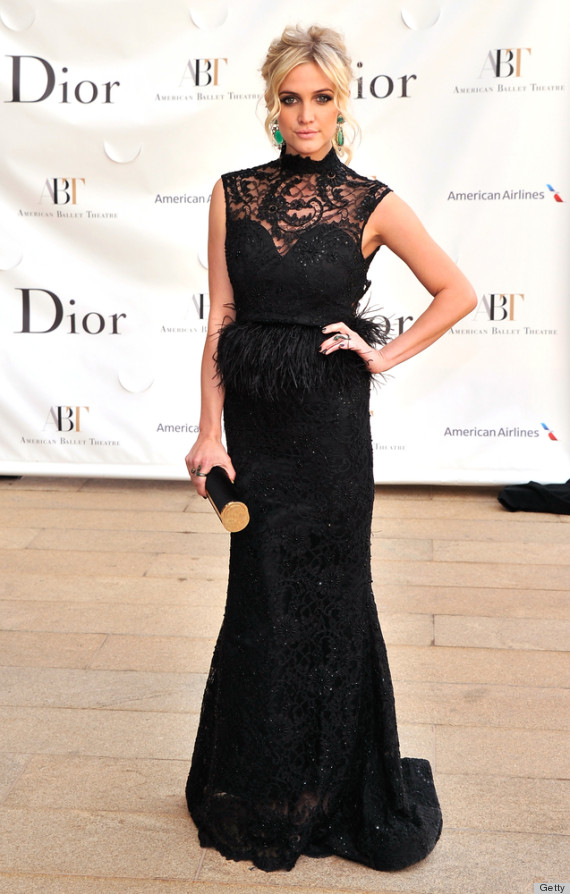 Simpson's outfit is edgy and fashionable, just like her personality! The lace neck-line, sequins, and almost feather bower style belt around her waist invoked just the right amount of style to the stunning outfit — and the superstar wore the look with ease. The multi-tasking mum who often dresses down, certainly knows how's her style and brings it to the red carpet...
So many other superstars were at the Gala with Ashlee too. Coco Rocha looked amazing in a very tight mild red mermaid outfit that hugged the supermodel's figure, Hannah Liu was dressed in a amazing white-colored outfit and Uma Thurman who also choose white, seemed so fashionable in her somewhat understated outfit. Last but not least was designer Chanel Iman, who wore an amazing fuchsia outfit.
All of the stars were in fact amazing, but Ashlee Simpson stole the show in her jaw-dropping gown! Do you agree? Do you like seeing the superstar on the red carpet or do you want her dressed down?
We love her no matter what she wears. Legs Eleven love hosiery, but we also love style too, over the coming weeks we plan to introduce a new range of LBD's or Little Black Dresses for our customers, so watch this space folks.